Brazil opens on Thursday its participation in women's volleyball Grand Prix in 2016.
The green and yellow team will face in Rio de Janeiro the National Teams from Italy, Japan and Serbia for the three first games of the competition.
In the first challenge, they will face Italy, on Friday for the second round, the Brazilian get Japan and end the first stage on Sunday against Serbia.
The three teams are qualified for the Olympic Games in Rio de Janeiro and will be able to aclimate with the city atmosphere and the pressure of Brazilian fans.
The games will take place on days 09, 10 and 12 August at the Parque Olímpico da Barra - Arena 1, in Rio de Janeiro.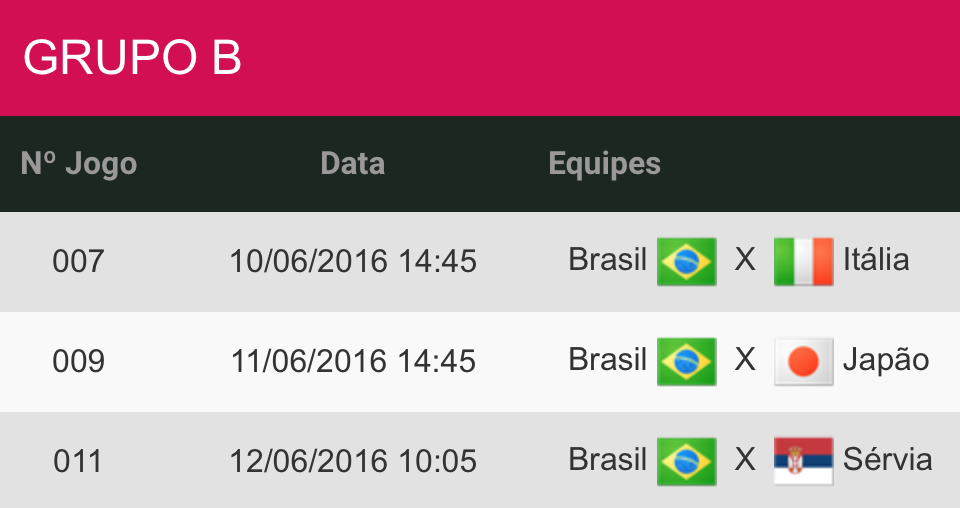 ---
The FIVB announced the schedule of games for the first phase of the women's volleyball tournament at the Olympic Games in Rio de Janeiro.
The Brazilians will debut against Cameroon, on august 06 at 15h.
The Brazil's National Team will face on the sequence: Argentine, Japan, South Korea and finishes its participation against the Russians.
Take a look on the games schedule of the Rio 2016 Olympic Games: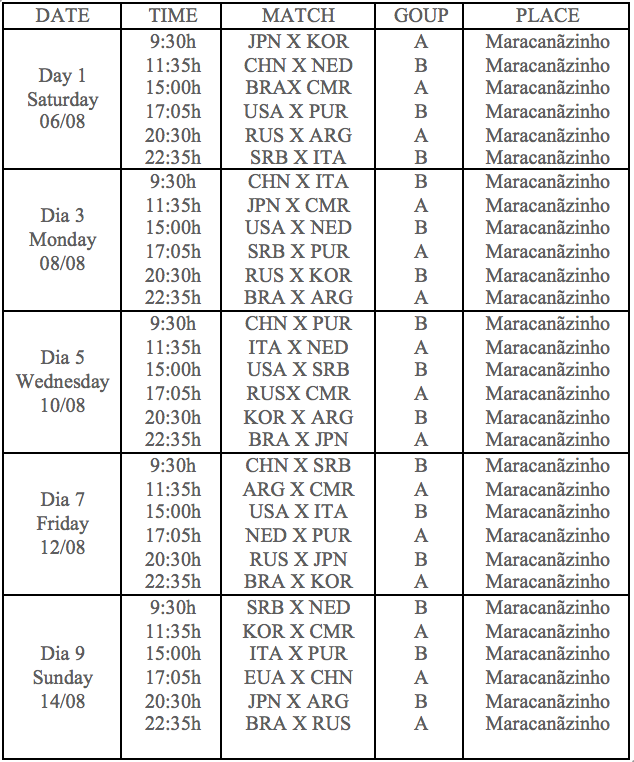 Back